Volleyball comes back to beat Blaine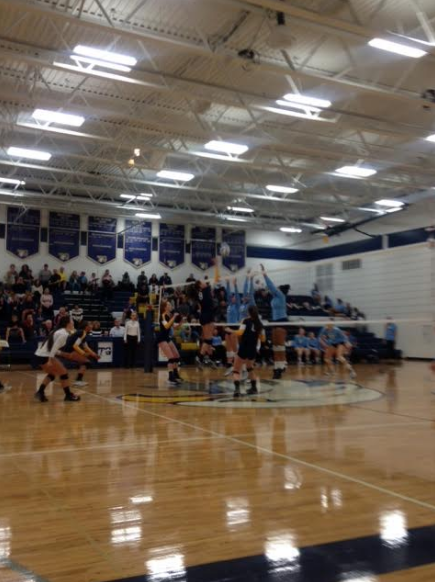 Jacob Elwell, Sports Editor
September 15, 2016
The Totino-Grace volleyball team defeated the Blaine Bengals on Tuesday night by a score of 3-2. The Bengals took a commanding 2-0 lead early, meaning one more win by them and the game would have been over. However, the Eagles fought back and rattled off three wins in a row to take down Blaine. The Eagles' record moved to 3-5, and they hope for more success as the season continues.
Head volleyball coach Kayla Cole is entering her third year of coaching for Totino-Grace. She has been coaching volleyball for ten years. When asked what her thoughts were on the game against Blaine, Cole responded "Even the first two sets we lost, we were ahead in every step, we were right next to them point wise. In set three the girls were aggressive and kept moving forward. If you have the mentality of one point at a time, you will have a better chance of winning each point." They clearly had that mentality in their last game against Blaine.
Totino-Grace takes on the Armstrong Falcons tonight at Robbinsdale Armstrong High School at 7 PM.
"Armstrong graduated a few seniors that were pretty good, but they have some underclassmen that may do good. We are in a very tough conference, and there are no days off," said Cole about the upcoming game.
Come out and support your Eagles!