Get To Know Your Teachers: Mr. Trovato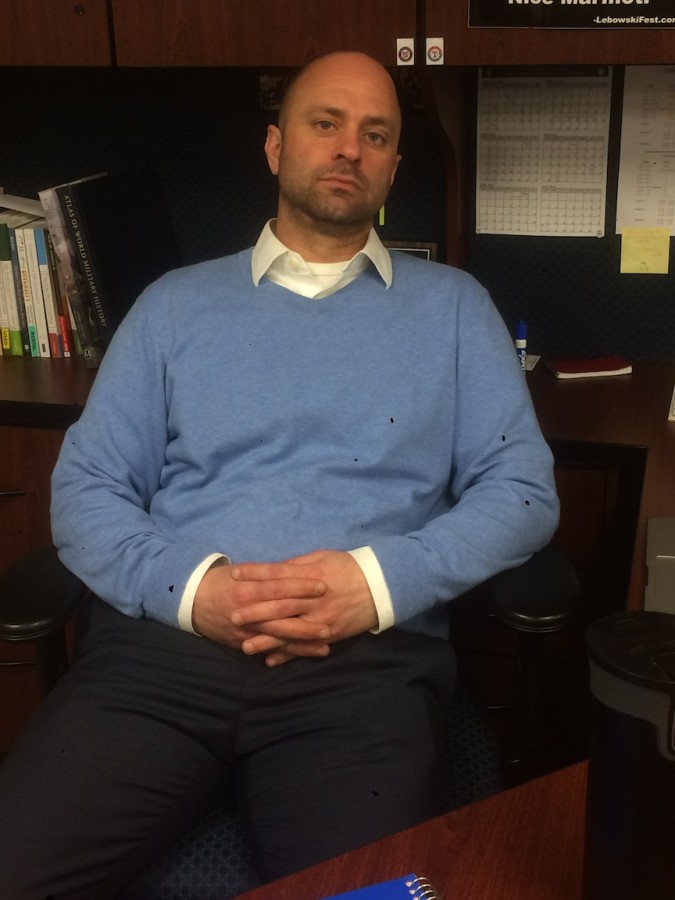 Kyle Petersen, Contributor
March 26, 2016
A leader, a role model, the man, the myth, and the legend. Everyone in the TG community has heard about Mr. Phil Trovato, but not many know exactly what he's like as a person and a teacher. Eagle News Network took the time to sit down with Mr. Trovato and see where he comes from and why he is so passionate for his occupation of teaching.
Growing up in New York and Kansas City, Mr. Trovato has seen all different walks of life. Now residing in Minnesota, he is in his sixteenth year of teaching. What drove Mr. Trovato to teach was his love of history. If you have ever taken a class taught by him, you can feel his passion in the way he talks and the way he puts in work to his lessons. With no plans to retire anytime soon, he would consider himself a "lifer" for teaching.
If not teaching, you can catch Mr. Trovato out on the golf course, chasing a dream of becoming a professional golfer. His skills can widely be seen in his JV boys golf coaching at TG. Although receiving two "Hole in one" awards, he doesn't feel he will ever meet his goal. Instead, he enjoys the perks of being a teacher. His favorite students to teach are his seniors, and the best part of teaching is "Anytime you talk to a former student and they come back and say something you taught helped them in life".
If he was not a teacher Mr. Trovato says he would be in one of the construction traits as a job. He told Eagle News Network that a lot of his family does something involving construction. In a way, a lot of people would say he is in the construction group, using teaching as his building material. People that come out of a Trovato taught class always come out with a smile on their face and more knowledge in their mind.
When Eagle News Network asked a student in a Mr. Trovato senior class, World Military History, how they like the class and the teacher, senior Connor Mullen said, "The class is a lot of fun. He constantly is making great jokes and he makes learning interesting."
One thing Mr. Trovato does different than most teachers is he doesn't go right into learning about the class. Everyday he has a five to ten question quiz on a random subject. Mr. Trovato stands at the front of the class and asks questions about anything from old movies to world geography and music from the 1950s. The entire class can answer and it gives everyone a chance to get awake and laugh, as Mr. Trovato usually throws in a joke or two along with the quizzes.
Eagle News Network was overcome with joy and honored to be given the chance to interview such an amazing teacher. Students would suggest taking a Mr. Trovato class if possible and if not, go into his classroom and introduce yourself. You will find a man filled with humor, passion, joy, a mind thinking about golf, and most importantly a love for teaching and his students.