New Uniforms For The 2016-2017 School Year?
More stories from Lauren Lafeber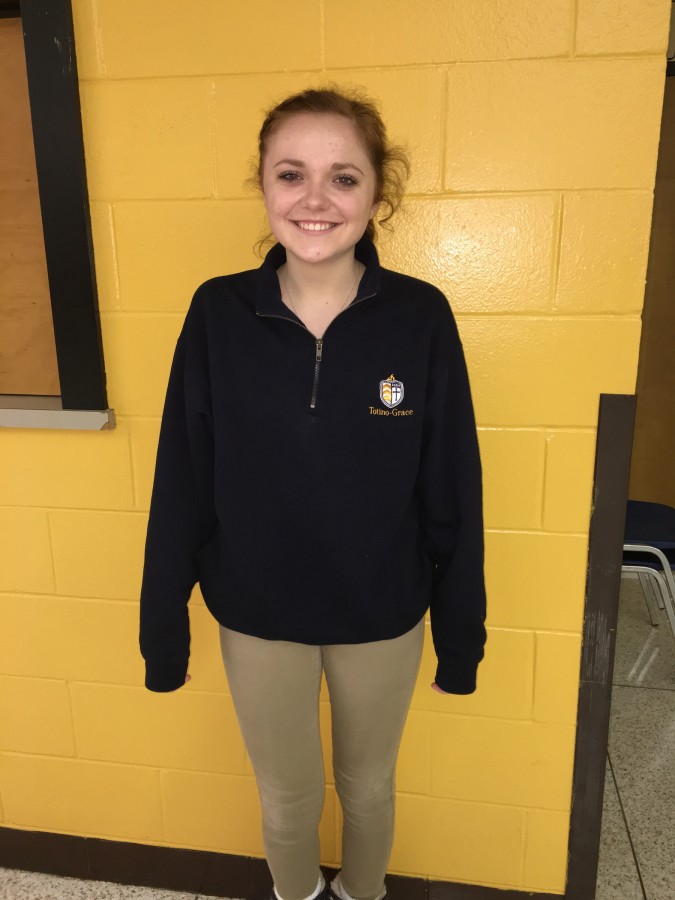 Junior Isabelle Jordan and her freshman brother Mathew are TG's newest fashion models as they are in the works of testing out new uniforms for the 2016-2017 school year.
The new uniforms consist of a quarter zip sweatshirt that comes in two colors – navy blue and gray. Isabelle commented in an interview that one perk to the new sweatshirts is that there is a pocket located on the front. This pocket will give students a place to put their utensils, lunch money and all the other miscellaneous items high school students carry with them on a daily basis. Aside from the sweatshirts, Isabelle and Mathew are also testing out a new long sleeve shirt that is made from both a different brand and material. Although it's a different brand, this new long sleeve is still similar to the current polo shirts.  "My brother and I really like the new sweatshirts better than the other sweatshirts because of the differences of fabric and comfort! We also really like the long sleeve shirts because they are more lightweight than the shirts we have!" Isabelle said when asked about the new uniforms.
When asked if there was anything they disliked about the new uniforms Isabelle said, "We dislike the neck of the new sweatshirt a little bit because it is kind of closer to the neck and may run up against our skin, so that may bug others but can be fixed by just zipping down the quarter zip a little to let the neck expand!"
It is not a guarantee that these uniforms will be a go. However, after testing out these new uniforms Isabelle and Mathew would love to see the them follow through into the next year!