The Evolution of Disney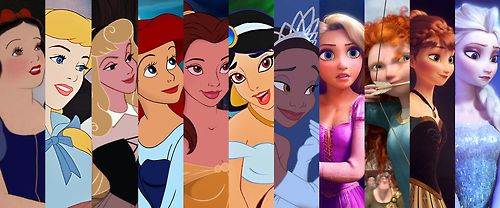 Not many people realize the changes in movie companies. All people care about is the quality of the movie and when a certain movie comes out. The only people realize the change in the movies are true fans. In this article, you will discover the evolution of the Walt-Disney movie company.
Since the late 1940s, Disney has been releasing all-time favorites.  The Internet Movie Database provides research and information on the most popular movies of all time. In the 90s, the most popular films to watch were the following: The Lion King, Toy Story, and Mulan. From 2000-2004, the most popular films include The Incredibles, Pirates of the Caribbean: The Curse of the Black Pearl. Moving along the timeline, Cars, The Chronicles of Narnia, and Up were the most popular Disney films between the years of 2005 and 2010. From '10-'14, Frozen, Pirates of the Caribbean: On Stranger Tides, and Maleficent took the world by storm. Wrapping up to present day, The Last Jedi, Pirates of the Caribbean: Dead Man Tells No Tale, and Guardians of The Galaxy Vol. 2 were the most popular films released by Disney between the years of 2014 and 2017.
Looking back at the most popular Disney films from certain time periods, it is evident that people tend to like live action more than animation. In the 1990s, the top three films were all animation, but every year after that, there was at least one animation film. Disney continues to release a wide variety of films ranging from animation all the way to live action and anything in between. Since the death of Walt Disney, the company's films have been modernized and the company is slowly removing Walt out of Walt Disney. Not sure what this mean? If you look at a DVD from the early 2000s, you will notice the top says Walt Disney, but modern DVDs now just say Disney.
To sum up, all movie companies change, but most people don't take the time to notice. All people care about is that the film companies keep producing amazing movies. Out of all the movies that Disney has produced, The Avengers, The Lion King, and The Incredibles are the most watched Disney films ever. Have you seen them?
Leave a Comment