The Totino-Grace community keeps in memory 9/11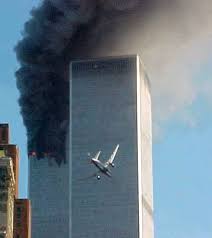 America witnessed a horrific terror attack on September 11. It was a series of four terrorist attacks by a group of Al Qaeda who hijacked four planes for a suicide attack that hit in four different states.
 To this day, we keep in mind the people who suffered a great tragedy and the people whose lives were taken. About 3,000 people were killed during this event. 
The Americans who vividly remember the event can recall at that moment what they were feeling toward the four attacks. And as a community, Totino-Grace High School is always in prayer for the victims and for anyone who suffered a loss. 
 "No one really knew what to feel, other than deep sorrow and amazement," said Totino-Grace teacher Tim Hoffman. 
The thought of this kind of attack within the United States was just not on most people's radar. It was a surprise when the news kept announcing the attacks one by one, which later came to be revealed that it was a terrorist attack.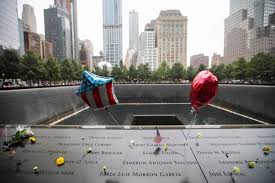 "I was teaching.  A colleague came to tell me about the first plane hitting the building. I was in shock and asked if we were going to hold a prayer reflection in the chapel.  Very quickly we heard of the second plane hitting the building.We started bringing all students to the chapel for some prayer and reflection time," said another Totino-Grace teacher, Holly Germann. 
Other than shock, it took a big toll on Americans with feelings of sadness to the people who had personal relationships with the victims. This is why Totino-Grace prays every September 11, to let the people know that they remember the lives lost on that day, and those lives are not forgotten even though there is a personal connection. And it also brings some comfort to those who remember 9/11 differently than those unaffected by the crashes.
Because of Al Qaeda, Americans who were enraged with anger blamed American Muslims for the 9/11 attack. It certainly was not fair to Muslims, who were targeted after the attack and placed under the eyes of national security.
"My feeling toward the event is sadness. Sadness because it hurt so many mainstream Muslim people and people of the Sikh faith," said Germann, who is a religion teacher and knows how bad Muslims were treated and bashed.
The Islamic religion has always been a peaceful religion that does not promote violence; however, for Al Qaeda violence is accepted. "They have twisted the reasonings of the Islamic's origin,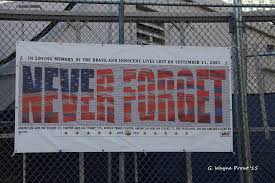 abused the teachings of Prophet Muhammad and Allah's holy mission," said Fatoumata Dibba, a parent of a Totino-Grace student.
As a Catholic community, Totino-Grace school continues to pray because it is one of the most significant terrorist attacks in modern US history, and one so many people vividly remember. It radically changed the way people see the world and react to the world.