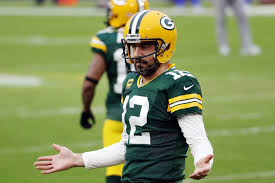 Aaron Rodgers, a 16 year NFL veteran, was recently blown out by the New Orleans Saints. Rodgers is known for his arm and decision-making on the field, but in the season opener, he did not perform. He threw for 133 yards on 15 of 38 passing with two interceptions.
He played so badly that they even put his backup in. What happened to Aaron and why is he playing like this?
This loss to the Saints was his first season-opening loss since 2014. Many speculated that Rodgers was throwing the game so he would be traded. 
Following the 2020 season, many were sure that Rodgers would not be coming back. During the off-season, he was not seen going to any meetings. This left Packers fans convinced that he was not coming back. Rodgers even showed up to training camp looking like a "senior in high school who doesn't care," said digital content editor Jeremy Bergman. 
Rodgers is the reigning league MVP, but his performance against the Saints was not like him. This was by far his worst game ever. It was "Humiliating and Humbling", claimed Martin Rodgers, FOX sports columnist. 
Tyler Schwieters,  who lives in Wisconsin and is a long-time Packers fan when asked what he thought about Rodgers' performance, said "Looks like the first time he has slowed down from age.
"Not a fan of Aaron Rodgers the person, but you have to respect him as a player and for all he has done for the team," added Schwieters.  This quote is in the minds of a lot of Packers fans last Sunday.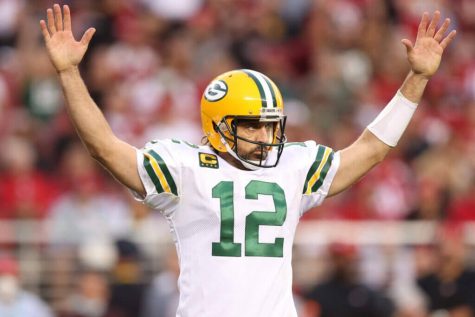 In Week 2 Rodgers seemed to have turned this around and even blocked out the haters. He proved that he is here to play.
Rodgers went 22-27 throwing for 255 yards with 4 touchdowns. This lead to the Packers defeating the Lions 35-17. 
This performance silenced the haters and even the ones who thought Rodgers was trying to get traded. Rodgers also went on in Week 3  leading his team to another win. Rodgers threw 23-33 for 261 yards and two touchdowns. Rodgers has been looking like his MVP self again with his fourth-quarter clutch genes.
It has appeared that the Week 1 loss from Aaron Rodgers is looking more like a fluke and may just be remembered as the worst game of his career.