My Trip To Guatemala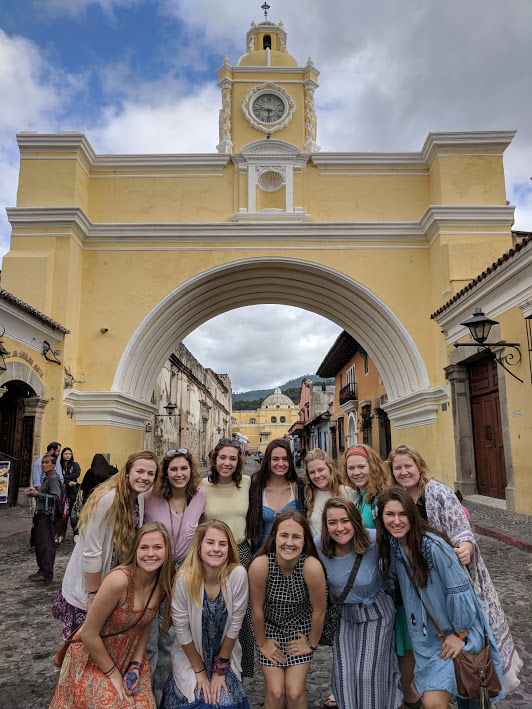 Over Christmas Break, I left on a one week mission trip with 11 other girls to Antigua, Guatemala. Trying to sum up such an amazing experience in one story is nearly impossible but I will try my best. Before leaving, our group of girls talked about what to pack, what we would be doing, and overall what to expect, but I don't think any of us were prepared for such a life changing and unforgettable trip.
To get to Antigua, we had one flight from Minneapolis to Atlanta, and then from Atlanta to Guatemala City. When we landed in Guatemala City, we drove to Antigua, where NPH is located, the organization we were staying at. The drive through Guatemala was unlike anything we had seen before. The buildings were so colorful and we were surrounded by mountains and blue sky. Along with that, we did see areas of extreme poverty where the homes had tin roofs or tarps for covering, and barely had four walls to complete a solid structure. There was garbage everywhere and a weird smell in the air. We had completely been dropped into a new way of life and didn't know what to expect next.
When we arrived at NPH, we were greeted with open arms and caring people. We moved our luggage into our dorm which was a small room with six bunk beds, two toilets (that barely worked), and two showers that only released freezing cold water. This was going to be our comfort for the next 6 nights, it very much pushed us out of our comfort zones but we learned to love it. That night was New Years Eve so NPH threw a party for all the kids and workers. We danced and ate and tried to start using as much Spanish as we could. Right away that night we began making connections with so many of the kids and we couldn't wait to see what the rest of our week was going to be like.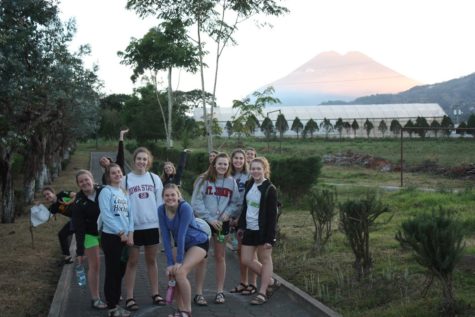 Every day was filled with new activities, food, and memories. Each morning us girls got split up into groups to help the orphanage with it's daily chores. Some days we worked directly with the kids in their homes making beds or cleaning up their living areas. We also worked on the farm clearing up different areas or gardening and making the NPH land look nicer. A lot of us got the chance to work in the kitchen and see how they made all the different meals each day.
In the afternoon we had different activities we did with the kids which were all so much fun. We taught them some different arts and crafts to do and along with that did a ton of singing,dancing  and playing soccer.. The little moments with these kids is what we all will remember most, they had such big hearts and were not afraid to completely open themselves up to us. These kids had been through things that we could never imagine, but had the happiest little smiles on their faces each and every day.
This trip caused a lot of emotions in each of us. We were so happy to be there. Everything we did felt like it had such a purpose. We were making the kids happy and in return they were giving us such fulfillment and contentment. It really was an experience unlike any other. Each day you felt so accomplished that you were doing something that really helped and made a difference in these kids lives. It could be as simple as playing soccer with them and in that moment you felt so happy and thankful for what you were doing.
NPH is truly a place filled with authentic love. It was like a second home for all of us because of all the welcoming people that made us feel like we really were meant to be there. We were doing God's work, but in return we received so much more. On the trip, I learned a lot about human connection. Although the kids did speak a different language than us and lived in a different country, there were no real borders between us. We were just kids spending time with each other, building relationships and making each other happy. It was as simple as that, everything done in Guatemala, was done with love.
Leaving the kids to come back home to the US was very hard for all of us. We got so attached to seeing those kids faces every single day and spending every waking moment with them that we could. These kids had close to nothing, but managed to give us everything we could ever need. No words can express how thankful we are for this experience.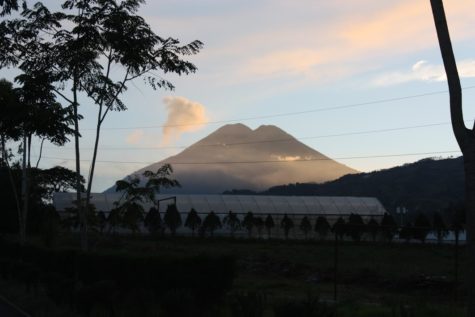 Some of our favorite moments:
Getting to dance with the kids was a memorable moment for me! It is amazing to see the joy something as simple as dancing can bring! – Sophie Palma
What I will miss most about Guatemala is all the amazing kids we were able to meet! They were all filled with so much love and joy, that it made us feel so fulfilled and in a state of constant happiness. – Cassidy Matter
One of the things I will miss the most from our mission trip is the overwhelming feeling of being loved and wanted by all the kids there. They were not afraid to show love by greeting you with a hug or calling your name from across the cafeteria. I hope to be more outward with the love I give to the people around me and bring more of that into my life.
OR
A memorable part of the trip for me was walking down the stairs to our dorm every day and seeing the city of Parramos on the other side of a really big cement wall. We could see all the tin roofed, open homes and hear their music or the dogs barking. It broke my heart a little seeing poverty like I had never seen before. We live very different lives and my life is not the average or the normal of the world. – Katelyn Gasperlin
My favorite moment in Guatemala was teaching a little girl, Alba, how to say everyone's first and last names in english. She had so much passion to learn and know more about us. We walked around the room practicing each name at least 8-10 times. Then through out the week she would come up to us with a smile on her face and say our english names to us. – Rachel Pederson
My favorite moment was singing Dare to Love in the chapel with all of the pequeños. I was amazing to me how we could all come together and connect through a beautiful song about daring to love. It took down all the barriers we had and it gave us the ability to realize that we aren't so different after all. – Morgan McDonough
The contagious smiles and laughter of the kids is really what sticks with me. You would meet them once, and the next time they would run up to you shouting your name with open arms. Everyone was so welcoming and happy. There were moments where you forgot where you were, the language barrier, and all the differences between you two, and just laughed like two normal friends.  – Moira Miller
My most memorable moment was teaching the children "Dare to Love." I sang it for them in English, and I explained what the message of the song was in Spanish. We made up actions and performed it for the prayer service on our last day there. I was struck by the joy and hope these kids found in music, and my heart filled with gratitude. Like the first verse states, we stood "side by side" in the NPH orphanage chapel, celebrating "our different lives," joining together as one and daring to love. – Grace Savard