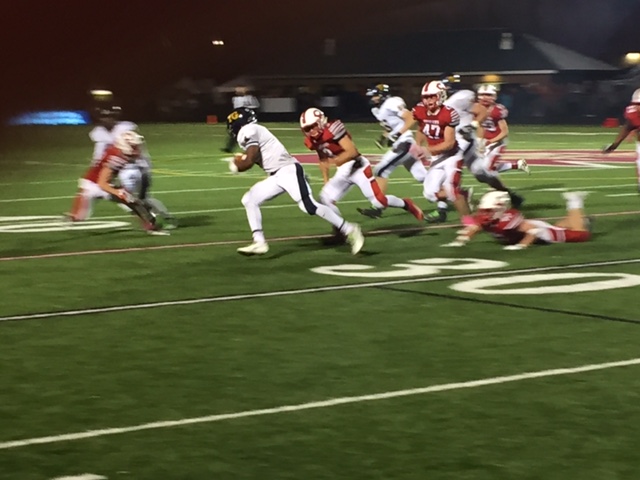 Winning has been the formula for this year's football team. They went undefeated in the regular season and have won 4 games in the playoffs thus far. They will finish out their season this Friday when they face Eden Prairie for the second time this season but this game is for the championship.
This will be the second game in the new stadium for the team after they won last Thursday 21-20 over Blaine with TG stopping Blaine on a 2 point conversion try to win the game.
According to Charlie Waters the season has gone just the way he thought it would after they returned 16 starters. He said, "We knew we had the chance to be a special team this year."
"Eden Prairie is definitely a different team than they were in week 1," Waters commented. In week 1 of this year TG beat Eden Prairie 17-14. This was the first time in Eden prairie lost in the regular season since October 17th, 2012 when they lost to Wayzata 16-0.
TG has also "gotten a lot better during the course of this season," according to junior Zach Collins.
This season has been special for the 23 seniors on the team. The seniors were on the team that lost to Eden Prairie in the Prep Bowl in 2014. The score was 28-27 when TG went for a 2 point conversion and failed.
Then last year TG played Osseo in the semifinals and lost 22-21 when Osseo scored a touchdown with 2 minutes left and went for the 2 point conversion and succeeded. 
Then in last Thursday's game Blaine scored with 59 seconds left and decided to go for the 2 point conversion and failed when junior Joey Linders sacked Blaine quarterback Connor Melton.
So will the game come down to another 2 point conversion? We'll have to wait and see.  Come out and support the Eagles on Friday at U.S. Bank Stadium!