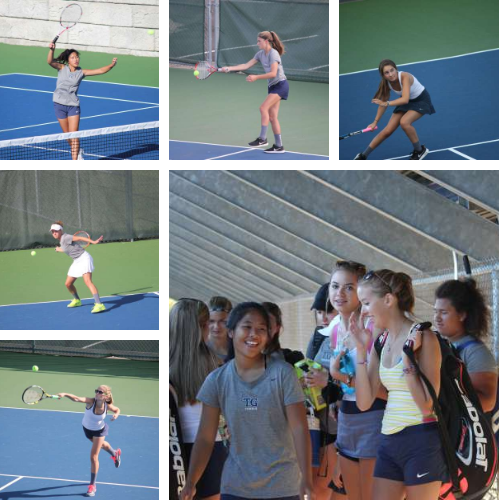 The school year has come around once again, meaning the Totino-Grace girls tennis team has kicked off their 2016 season!

     Before school began, the girls started their season off on a high note after winning their first match against Park Center 6-1. Since then they have faced two other opponents, Elk River and Maple Grove, whom they lost to 0-7 (Elk River) and 1-6 (Maple Grove). Senior captain Charlotte Williams said that despite their record, the overall goal of the team is to have fun. The girls sit at a 3-2-0 record after defeating both Irondale and Andover in close 4-3 matches.

     Come and support the Totino-Grace girls tennis team as they battle Armstrong this Tuesday, September 13th at 4:00 p.m. on Armstrong's home court.